Written by GTPlanet | posted in GTPlanet News Feed | 0 Comments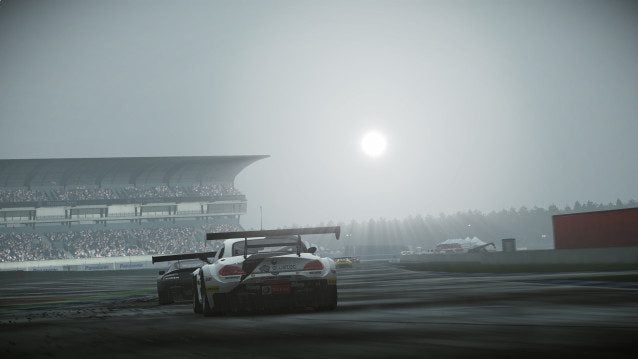 – BMW Z4 GT3 at Hockenheim, August, 14th, 2014, newly titled "The Noise of Thunder", Courtesy of Yours Truly.
As we head into the weekend of the Monaco Grand Prix, one of the ten most prestigious races in the world, and a contributing achievement to the Triple Crown of Motorsport, I have but one thing to say: it's time to put up or shut up. While that may sound rehearsed it couldn't be closer to the truth unless I were present at the event myself doing play-by-play commentary. While the latter half of the season can very well cement the place of the year's World Driver Champion, the Monaco Grand Prix is an achievement unto itself and is rightfully treated as such.
The Monaco Grand Prix (or Grand Prix of Monaco if you prefer) is synonymous with the sport of Formula 1 in the same vein that Ferrari is synonymous with the sport, perhaps even more so depending on the standpoint. As has been said multiple times in the past, Monaco would in no way, shape, or form be on the current F1 calendar if it weren't already a staple for a slew of safety reasons; reasons that have been demonstrated in the past.
Many have said, and I share the same opinion, should the Monaco Grand Prix be taken off the calendar for any reason it would be a decisive death blow to the sport.
GTPlanet Picture of the Week
This week's featured image, recommended to us by CowboyAce57 and courtesy of Kodje, features the 2009 Ferrari 458 Italia taking in the scenery at the Goodwood Hillclimb track.
If you like what you're seeing and have a suggestion for next week's featured image, start a conversation with me, entitle it "GTPlanet Picture of the Week" and fill it to your heart's content with suggestions and they'll be featured in upcoming Community Spotlight articles. NOTE: You cannot elect your own work.
GTPlanet Gallery of the Week
– BMW Z4 GT3 at Apricot Hill Raceway, December 10th, 2013, Courtesy of RIKY-WRC.
This week we're doing things a little bit differently, in previous weeks the idea was to highlight a specific community gallery, a way to put the spotlight on one person deserving of the attention. This week the idea will be the same, however, the added bonus will be putting the spotlight on multiple people at once, thus allowing for an even richer discussion and participation and this particular highlight will occur once a month.
Now, onto business because this week's featured gallery is truly a community effort and is maintained to this day with budding virtual photographers and veterans alike. Opened on November 29th in 2013 and brought to you by ECGadget, The Realistic Photo Thread approaches GTPhotography exactly as the title implies, and that's with realistic photos. The latest update, at the time of this writing, was today, May 21st.
– Aston Martin One-77 at Matterhorn, March 28th, 2015, Courtesy of ac1.
If you think you've got what it takes to create photo-realistic pieces or you simply wish to learn how, then you'll no doubt want to stop by the thread right now and have a look at the immense catalog available! Maybe even ask a question (or several).
If you like what you're seeing and have a suggestion for next week's featured gallery, start a conversation with me, entitle it "GTPlanet Gallery of the Week" and fill it to your heart's content with suggestions and they'll be featured in upcoming Community Spotlight articles. NOTE: You cannot elect your own gallery.
GTPlanet Thread of the Week – Logitech G29!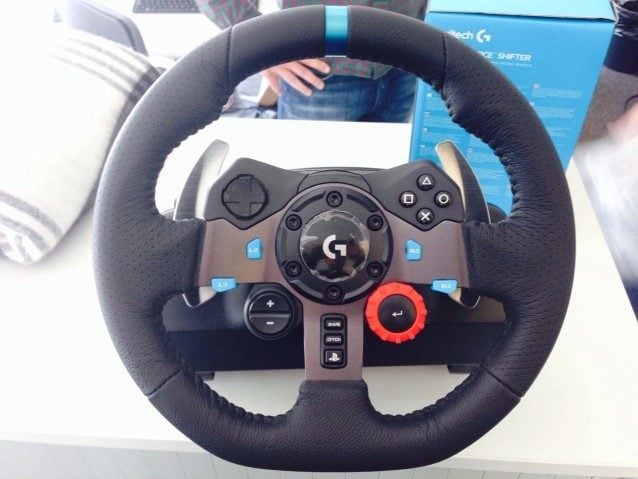 You've already read the official news piece regarding the rumored Logitech G29, so it should really come as no surprise that this has become the featured piece here. This comes as a right shock to all those interested as last we heard from Logitech was they were discontinuing their console gaming peripherals (among other things) and haven't seen them on the scene in any capacity since.
This thread, put together by our own drivatar, broke the news of the initial rumor just yesterday that originated from the official Project CARS forum and needless to say, the hype has been steadily building since then. Stop by the thread in our Sim Racing Hardware forum and share your opinion on the matter. Surely this can only be a good thing for those of us involved: competition breeds excellence, as is commonly said.
What are my opinions on the matter? Let's just say when I discovered the news myself, my reaction was nothing short of emphatic.
GT6 Community Mini Games
Maintaining the overall fun factor of a game can become a chore after a certain time, and the question then becomes "How can I make this game fun again?" and it's actually a question you'll find asked within our community here. Make no mistakes, this isn't a problem unique to Gran Turismo, but what is unique to Gran Turismo, and by extension, racing games in general, is the difficulty of breaking the mold: how do you something out of the ordinary for such a serious game without bordering on the brinks of ridiculous insanity?
The answer is simple, mini games. Not just any kind of mini game mind you, but as thread creator interpunct outlines, the idea can be as simple as playing soccer.
"So all you had to do is push a lightweight car into the opponent teams goal lines. Usually we used a fiat or mini because those are small cars that can be painted white, are cheap to get and when put on some comfort hard tyres they slid like ice. And were a bit hard to hit when dodging other people because of how small they are."
Having tried this type of game mode in a different game I can attest to how much of a fun, laugh-out-loud time waster this can be if all you want to do is sit back and relax while still playing one of your favorite games. The fun doesn't end there because there are bound to be other mini game idea present in the thread and you wouldn't want to miss out on fun, would you?
Of course you wouldn't. Stop by the Community Mini Game thread here, have a look inside, gather up some friends (you might even want to gather up those in the thread itself), and prepare yourself for some fun that is absolutely out of the ordinary.
GTPlanet Vehicle of the Week
It's the Ford Zakspeed Capri Turbo and I only have one thing to say: oh my god, yes.
GTPlanet's Oldest Post?
– City of Arts and Sciences, May 14th, 2015, courtesy of GTRacer22.
It's a question asked more often than one could probably imagine, and will continue to be asked for a long time by members new and old alike as highlighted by our own The Chosen One, who asks what the oldest post on GTPlanet is.
The inaugural post comes from the man himself, Jordan, and is admittedly an unceremonious one at that. GTPlanet and our community has such a rich history together that it's definitely worth the time to see what inspired everything and how it all fell in place. It may even set off a little nostalgia as is the case with me, looking back on some of the older host designs reminds me of Gran Turismo 3 and high school; when I looked upon GTP from the sidelines, a lurker by any other name.
You can find out what the first post was, as well read a little about GTPlanet's history in the thread right now.
GTPlanet Tune of the Week
– Mitsubishi Lancer Evolution X at Ronda, August 5th, 2014, courtesy of RaY29rus.
This week's featured tune is built to replicate the incredible RALLIART Evo X and is brought to us by Ridox2JZGTE of RIDOX Replica Garage. It comes in two flavors, a base build built around 451PP, and the RALLIART engine package build that inches the performance into 464PP territory; going from 295 horses to 325, respectively.
Stop by the tuning garage and give the RALLIART Evo replica a go, it may just dominate more than you were expecting it to.
Zakspeed Ford Capri Turbo
The above video was just too awesome to not have more of, so enjoy even more of it. I know I will.
The Last Lap
I've been saying this a lot as of late, but it bares being repeated: what a week this has been. To start things off, this past Tuesday saw the release of The Witcher 3: Wild Hunt which I've just picked up but haven't played yet and we'll get into those specifics in a little bit, but it also saw the release of Destiny's second expansion, House of Wolves, and let me tell you, it has me real good.
I wasn't too expecting of how gripping the game would be after such a long time of simply not caring to be bothered with the game at all. Of course, I'd play it occasionally but it was for no other reason than to talk with friends and mess about. Now, it's like last year all over again and I can't put the game down, and it's beginning to border on ridiculous again as I was up until 6 in the morning just a day a go. 6 in the morning!
The Witcher 3 is an interesting one, not because I have to progress through 1 and 2 before being able to sink my teeth into it, but because it (along with Batman: Arkham Knight) came free with my recent video card purchase for my PC, an upgrade I was in near desperate need of. What'd I upgrade to you ask? A Geforce GTX 970, which marks my return to the green team since the days of the G71 – that's the 7950 GS in this particular case for those of you that have absolutely no idea what I'm on about. I can't wait to get things moving again because I have so much that I want to try.
I haven't seen Avengers: Age of Ultron for a third time (yet?) but I'm really looking forward to Ant-Man, a character that I admittedly know very little about. I know the basics and that's really about it as he wasn't a character I kept up with. I may very well end up seeing Age of Ultron one last time before waiting for the Blu-ray release if for no other reason than to marvel (hah!) at Spader's performance as Ultron. I still maintain the opinion that he stole the show away from the heroes because it all feels so genuine and honest. I've had his performance in The Blacklist recommended to me and I fully intend to watch that, especially after having watched the trailer of it. It looks fantastic.
With all of that said and done it is once again time to bring this thing to a close, but not before we all yell in excitement: Logitech G29! Until next week, keep racing!
Source:: GTPlanet Community Spotlight: The Noise of Thunder
Continue Reading