Written by GTPlanet | posted in GTPlanet News Feed | 0 Comments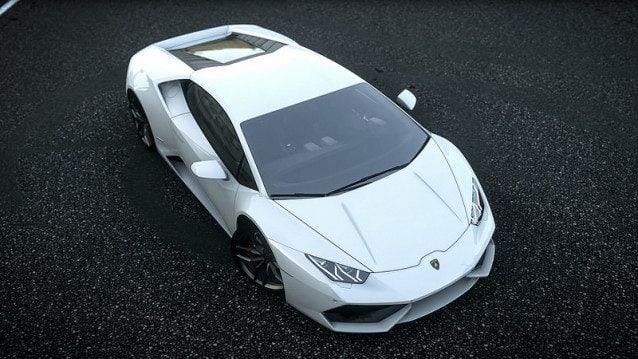 It's going to be addressed in full later on, but I'd like to remind all of you that the Member of the Week has not been discontinued in any form or fashion, it's simply undergone a remodel of sorts, something you'll be enlightened to a bit later on.
This is the second Formula 1 weekend of the year, and with that comes the return of Fernando Alonso, who was recently out of action after a test crash at Circuit de Catalunya which forced the Spaniard to miss the opening round in Australia. As much of a blessing this may be, I fear not even Alonso can do much with the MP4-30 as it is now; at least nothing more than he was able to do with Ferrari's F138 and F14T. There's hope yet with Honda onboard, and if anyone or any team can get McLaren back to their winning ways it's Button and Alonso.
Moving onward, it's time to get this show on the road: who's ready for the spotlight?
GTPlanet Picture of the Week
This week's featured image, coming to us courtesy of chromatic9, features the classic Alfa Romeo 155 V6 TI touring car finding its way around the Nurburgring in a fashion all of its own in Assetto Corsa.
If you like what you're seeing and have a suggestion for next week's featured image, start a conversation with me, entitle it "GTPlanet Picture of the Week" and fill it to your heart's content with suggestions and they'll be featured in upcoming Community Spotlight articles. NOTE: You cannot elect your own work.
GTPlanet Gallery of the Week
This takes the concept of the "Picture of the Week" and takes it one step further by celebrating an entire user gallery.
This week's featured gallery is MrEverest Gallery and is brought to us by, of course, MrEverest. Opened on the 10th of January of this year, the gallery approaches GTPhotography with flair – setting up the entire scene as something that "pops" the instant you set eyes onto it. Taking creative license where necessary and letting the environment do the rest of the talking.
You can find MrEverest's gallery in all of its glory right here if you want to get up close and personal, with the latest update being this past Saturday.
- Nissan Skyline GT-R at Silverstone, January 10th, 2015, titled "Battle".
If you like what you're seeing and have a suggestion for next week's featured gallery, start a conversation with me, entitle it "GTPlanet Gallery of the Week" and fill it to your heart's content with suggestions and they'll be featured in upcoming Community Spotlight articles. NOTE: You cannot elect your own gallery.
GTPlanet Thread of the Week – Forgotten Cars, Week 21
We've all been in a position where we often get so caught up in the new that we often forget about the old that carried us through those difficult and tiring races, or the oddities that provided an untold amount of fun that no one ever really expected.
In this thread started by our very own CowboyAce57 looks to remind you of one thing and one thing only: those forgotten cars that have been thrown away or, you guessed it, forgotten for any number of reasons.
This week's forgotten ride is the 1962 Buick Special, an absolute joy of a machine (and a looker, at that!) first featured in Gran Turismo 4. A new forgotten vehicle is named every week so you're encouraged to stop by the thread and share your thoughts on these forgotten delights.
F1 2015 – Releases in June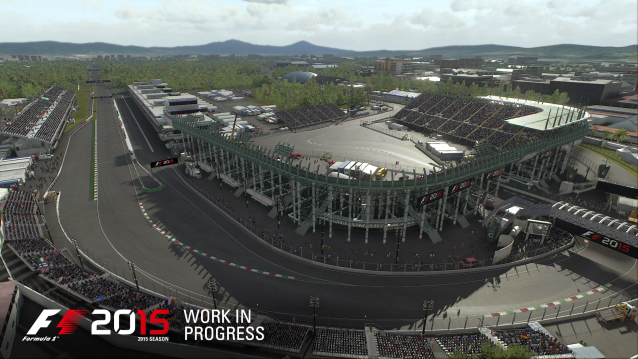 If you've been waiting for the official announcement – the wait is now over as Codemasters have officially broken silence on the upcoming title and have confirmed a June release window. F1 2015 is coming only to the PlayStation 4 and Xbox One and is built on an all-new version of their signature EGO engine and brings with it enhancements and additions in over 20 areas including engine and transmission, aerodynamics, fuel tank, force feedback, suspension and a brand new tire physics model.
There's much more to the announcement than this so be sure to stop by the F1 2015 thread in our forum!
GTPlanet Vehicle of the Week
Penned by Jiro Kawano, and designed by Yamaha, the open cockpit two-seater was conceived to compete in the Japanese Grand-Prix, running under the FIA's Group 7 regulations for international sports car racing, the Toyota 7 marked a significant advance in Toyota's motorsport program and was its first thoroughbred race car designed and developed purely for competition purposes.
The prototype was first tested at Suzuka in February 1968 and ran a DOHC (dual/double overhead camshaft) fuel-injected, six-cylinder, 2.0 liter that was previously powering the 2000GT, however, by the time of its first grand prix race in March it housed an all-alloy 3.0 liter V8. In 1969, the engine was upgraded to displace 5 liters and this upgrade would prove beneficial as the 7 would go on to win its first race at the All Japan Fuji 1,000km in July of the same year.
With an eye to moving the campaign and engaging in the international level of the North American Can-Am series, Toyota began development on a twin-turbocharged version of the 7 that would develop 800bhp but would only weigh 620kg (1,336.8 lbs). The car was completed and undertook a series of routine demonstration runs, alas it would never set wheels on the track for race day as Japan's motorsports governing body, the JAF, changed the rules of the Japanese Grand Prix making it impractical for Toyota to continue with the 7 project.
The 1970 Toyota 7 was recommended by Nelsonatormjn16.
Fanatec Wheel Support for Project CARS (And the PS4 and Xbox One)!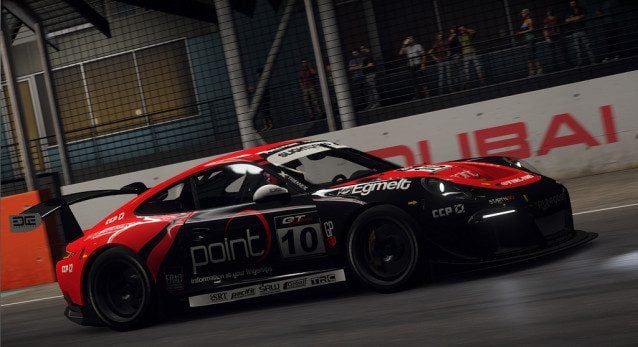 At the beginning of the current generation wheel support was a much talked about subject as many of the wheels enthusiasts had already paid their hard-earned money for were seemingly left behind due to incompatibilities at the onset. This no longer appears to be the case as both Fanatec and SMS have announced that Project CARS will support the following wheels at launch:
PC & PlayStation 4
Porsche 911 Turbo S
Porsche 911 GT2
Porsche 911 GT3 RS V2
CSR
CSR Elite
PC, PlayStation 4, and Xbox One
ClubSport Wheel Base
ClubSport Wheel Base V2
It's worth noting that you will still be required to add an Xbox One compatible steering wheel rim, which Fanatec states will be announced very soon.
You'll no doubt want to stop by the thread in our Project CARS forum and attest that your patience has paid off in full.
GTPlanet Tune of the Week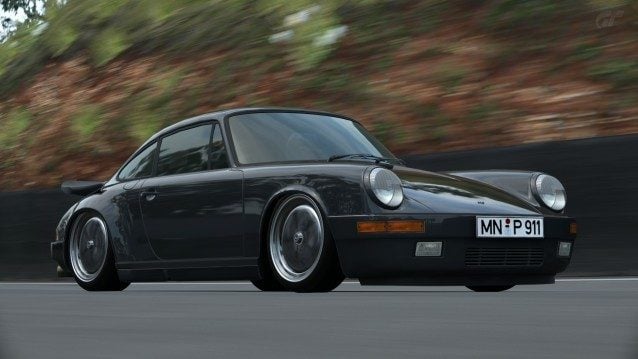 This week's featured tune, recommended to us by tuning aficionado danbojte and courtesy of Ridox2JZGTE, features the 1987 RUF CTR Yellowbird. More specifically a replica of Tatsuya Shima's "Blackbird" from Wangan Midnight.
Shima's Blackbird, this version is from Ishida story arc with 500HP. Low RPM turbo kit has been installed to reach the power.

For this replica, I used real life springs ratio, taken from 930 Turbo with JRZ RS Pro Coilover Damper kit, Swift main springs and helper springs were used. I adapted the setup with stiffer spring rate as the real car has 1040kg dry weight, and this Blackbird tips the scale at 1165kg. I have to add ballast and install weight reduction as I wanted to also replicate the real car weight distribution at 38/62 ( based on 930 Turbo ). Some even reported to have 37/63 with mods, but I can't afford to have that as it will increase the weight even more.

Damper has been tuned in to support the new weight balance, rear damper is set to give the best possible traction on medium speed to high speed corners as it will live as a Wangan car. Front damper has also been set stiffer compared to the early stage version.

LSD uses Paul Guard with 30/80 setup, I adapted the LSD with medium locking on acceleration and high locking on braking side, preload also on medium. A balance for comfort and sports tire. Gearing remains stock, as I felt the top speed is more than adequate. I tuned and tested the car at various tracks from Tsukuba, SSR7, Ascari, Willow Springs, Bathurst, Brands Hatch GP, and Silverstone GP.

The Blackbird also tested at SSR7, and I like it there, drives very well on comfort soft, I look forward for feedback on the car.
Stop by Ridox's tuning garage and give this replica tune a go and decimate your competition at every step of the way; it even comes in three different flavors!
The Last Lap
I'm writing this ahead of the actual article itself and as this is a bit unprecedented, you'll need to bare with me. Did anyone notice the typo from last week? I called this "The Last Word", something I wanted to use before the first article went live, in reference to this right here…
Are you really surprised that something Destiny-related was one of my first choices? It was suggested to me by a friend that "The Last Lap" has more of an appropriate feeling for this article; no particular reason for me pointing this out other than realizing I mistakenly used that instead of the actual segment title.
Many of you are wondering where the Member of the Week has been hiding, as I talked about a few weeks back, I've been revising the way it interacts with our community as a whole. What does that mean you ask? While those selected for the weekly honor will still have questions tailored to them specifically, the overall tone of the questions will be much more community-inspired – so much so that I'm asking everyone to provide me with questions that I can use when the attraction returns. If all goes well it can return as soon as next week, but if things fall short you'll be looking at a bit of a wait.
It's going to be a little bit different than what many of you are used so you really shouldn't expect to see many (if any) returning questions. Okay, maybe one or two will return for familiarity's sake, but other than that it's going to be an entirely new beast from the inside and out.
Now that we're all caught up, there's a grave matter to discuss, a matter so important, so riveting that it needn't be cloaked in mystery any longer: Bloodborne. You may have seen my comments throughout the week speaking about the game and its almost cheap level of difficulty, but it's a game that I cannot put down to save my own (virtual) life. If you aren't familiar with Bloodborne or the Souls series of games from From Software all you'll need to do is remember the hardest, most difficult game you've played to date, and once you have that memory I want you to write the title of the game onto a piece of paper, crumple up that piece of paper and throw it out of the window, because it's not Bloodborne.
I almost want to say I hate the game because it's such risk and reward throughout the entire play session, but at the same time this is exactly what I've been wanting as too many games hold your hand every step of the way and I cannot stand that. I'm getting a little carried away this week, so if you want to discuss more Bloodborne (and why wouldn't you?) head on over to the titular thread in our forum!
Until next week, keep racing!
Photomode images by X3remes, RandomCarGuy17, Nato_777, taz, and ScotteDawg.

Source:: GTPlanet Community Spotlight: No Car Left Behind
Continue Reading