Written by GTPlanet | posted in GTPlanet News Feed | 0 Comments
It's no secret that Gran Turismo 2 is my absolute favorite in the series, I mention it whenever the opportunity presents itself, however, the one thing I regret when I met Kazunori Yamauchi during Jalopnik's inaugural Film Festival wasn't talking to him about GT2, it was forgetting to bring my imported copy of Gran Turismo 4 with me to have it signed by him.
Why Gran Turismo 4 you ask? GT4, to me, was the closest the series has come to emulating that indescribable formula found within GT2 that just works despite its age. A formula that's so inviting that it can re-played in full today and you're just swallowed into that world representative of 1999 all over again; it's a real nostalgia piece.
That's just the thing, is nostalgia leading us afoul and preventing us from appreciating what we're given today, or are these memories really as vivid as we believe them to be and we really would like things to be a little more straight-forward?
GTPlanet Picture of the Week
This week's featured image, coming to us courtesy of fagnerpc, features the 1971 Ferrari Dino 246 GT touring the Goodwood Hillclimb.
If you like what you're seeing and have a suggestion for next week's featured image, start a conversation with me, entitle it "GTPlanet Picture of the Week" and fill it to your heart's content with suggestions and they'll be featured in upcoming Community Spotlight articles. NOTE: You cannot elect your own work.
GTPlanet Gallery of the Week
This week's featured gallery is Safoo71 -Image Gallery- and is brought to us by, you guessed it, Safoo. Opened on the 19th of February of this year, the gallery approaches GTPhotography using a combination of action shots, close-ups, and one of my personal favorites, mood shots.
You can find Safoo's gallery here in all of its splendor if you want to look through an entire catalog of photos that haven't been touched up, with the latest update being this past Tuesday.
- Lamborghini Diablo GT2 at Syracuse, February 23rd, 2015.
If you like what you're seeing and have a suggestion for next week's featured gallery, start a conversation with me, entitle it "GTPlanet Gallery of the Week" and fill it to your heart's content with suggestions and they'll be featured in upcoming Community Spotlight articles. NOTE: You cannot elect your own gallery.
GTPlanet Thread of the Week – What Does GT7 Need to be the Best?
Gran Turismo 7 is on the way but when we'll be able to enjoy the game is currently unknown, which is precisely why this is the perfect time to discuss what we think would be necessary for GT7 to be "the absolute best Gran Turismo game".
A couple of things spring to my mind and are as follows: the return of Route 11, Seattle Circuit, Grindelwald (Polyphony, please), Red Rock Valley, and a richer variety of racing modifications.
The thread, started by our own Shirrako, is looking to foster discussion on what we think will make Gran Turismo 7 the best ever, even go one step further in asking us to remove ourselves from the equation and take sales numbers and ratings into consideration as well. It should make for quite the discussion so you'll definitely want to stop by the thread and share your thoughts!
Sounds of Driveclub, Part 3 – Renault Alpine A110-50
GTPlanet Member of the Week
It is once again time to acknowledge a member of the GTPlanet community is upon us. A member who has stood out among the hundreds of thousands of members already here, both old and new alike for all that they're worth and all they have contributed to the community.
This week's particular inductee is someone I knew for quite a while here but got to know even better after playing, you guessed it, Destiny, and shouldn't worry about that funny GT5 incident many moons ago because I totally don't remember that. Having said all of that, let's give the warmest welcome to the newest member to find vacancy in the ever-expanding Member of the Week madhouse, Clark!
You'll be able to read the full interview in the official thread right here the minute it's available!
Greaves Motorsport Z11SN LMP2 Coming to GT6!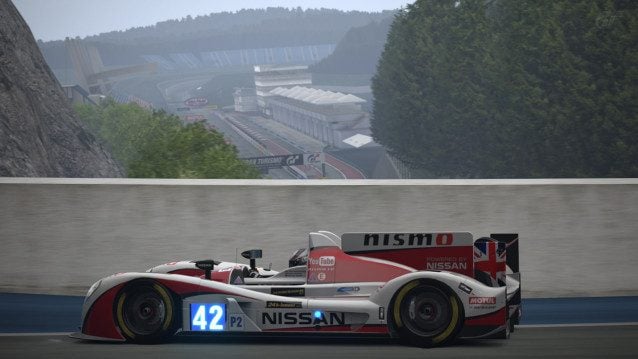 Discovered by our community, the Zytek-Nissan car driven by Jann Mardenborough and Lucas Ordonez at the 24 Heures du Mans in 2013 seems to be on its way to Gran Turismo as a part of the upcoming 2015 GT Academy challenges.
You can view the original discussion thread here, and view the original news article here for even more information.
GTPlanet Vehicle of the Week
Project CARS Has Gone Gold!
After experiencing two delays, Project CARS has finally entered 'Release to Manufacturer' status, or in other words the game has gone "gold" and is on course to release May 7th/8th in Europe, and May 12th in North America – the wait is truly coming to an end.
Project CARS will be a unique racing simulator in the core sense that it was entirely shaped by the World of Mass Development (WMD) community, and as a result is a direct reflection of what many want to see and experience in a racing game.
Let the countdown begin…
Ferrari LaFerrari Coming to Driveclub This Month!
The surprises are never-ending for Driveclub and this month is no different, albeit with one slight alteration: this month is arguably the most surprising to date because not only is Ferrari's first hybrid sports car making its way to Driveclub, it's coming to the game for free.
All you'll need to do is have obtained level 5 for the "Ferrari Owner's Club" driver accolade and you'll have instant access to the LaFerrari when it's made available in the upcoming 1.14 title update. For a car of this magnitude to be offered for free (with an option to buy) is practically unheard of.
More information to come as it's made available!
GTPlanet Tune of the Week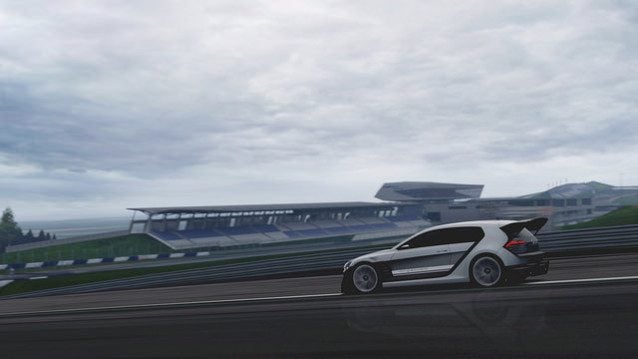 This week's featured tune is all about the GTi Supersport brought to us by ImToLegitToQuit of Legit Tunes Garage, and is tuned to tackle any 600PP challenge you set in front of it.
This car has a lot less understeer than the factory setup. it is great for tracks with sweepers like Spa and Grand valley. It was tuned on sport softs but should go back up to racing tires very easy. it ran a 1:57.1 at the GP/F. it is just over 1 sec behind my Gallardo but it is much more easy to be consistent. Still very competitive.
Stop by the Legit Tunes Garage and simply decimate the competition in this monster of a Golf.
The Last Lap
So I've been playing GTA V on PC lately and I'm just taken by the improved everything in comparison to my old copy for the PS3. The first-person camera can be a little on the jarring side of things if you haven't adjust the Field of View, but even then it's just intuitive and makes the game feel completely new on that one aspect alone. I won't talk too much more about it because the more I talk about it, the more I want to throw myself back into it. I'll just leave you with an image.
While this isn't my picture I can tell you that this absolutely is from the PC version of the game and it just looks…fan-damn-tastic.
That's about all out of me for this week's festivities, so if you'll excuse me I'm going to go play this time-sucking game for the next hour or so. Until next week, keep racing!
Photomode images by [Nor]McLarenF1, at1503, Whistle Snap, R8TEDM3, and RaY29rus.
Source:: GTPlanet Community Spotlight: The House That Gran Turismo Built
Continue Reading